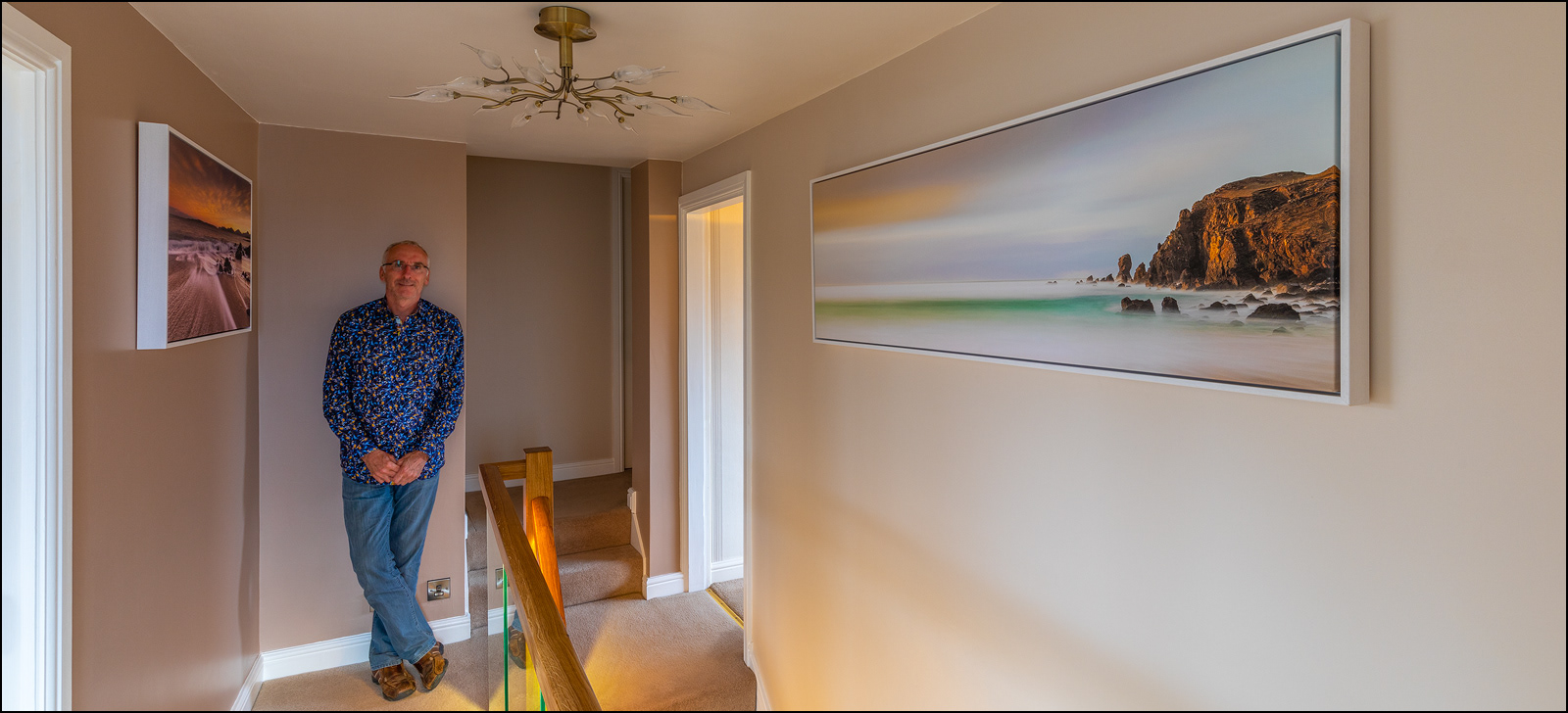 Welcome

to the website of North West accredited, published and award winning photographer 
Phil Durkin DPAGB BPE3*. You will find some of the specialist areas 
of photography he truly loves from seascapes and landscapes to architectural work.

Phil became interested in photography in his early 30's, back in the days of film. After his two children had grown up and were about to make their own lives, the additional free time (and money) has re-ignited his passion for photography. With new technology and affordable gear he has been bitten by the bug once again! He finds himself taking less images than previous years, and will only release the shutter when all the essential elements line up, and if a shot is worth capturing. Often the light will not produce the necessary requirements and fail to materialise, but that's just 'Landscape Photography' for you!

​He currently uses a full frame Canon 5D Mk IV with various L Series lenses covering focal lengths from 16mm to 400mm. Lee Filters assist his creative long exposure images to give surreal movement in clouds and moving water. Benro provides stability with one of their carbon fibre tripods mounted with a geared head for pinpoint accuracy.

Phil has achieved many 1st, 2nd and 3rd places in local competitions and been awarded several trophies for his work. He gained recognition by the PAGB (Photographic Alliance of Great Britain) for his excellent photography skills in April 2015 when he was accredited with a CREDIT for producing a portfolio of images that were deemed worthy of the award by 6 national judges. 

In 2016 he lifted the trophy and was awarded 'The Photographer Of The Year' at Bolton Camera Club from around 90 members and took home 4 trophies in one evening. This will take some beating!
​
August 2017 has seen him achieve a BPE1 (British Photographic Exhibitions) in just seven months after submitting images to National Exhibitions in the UK. The BPE1* is awarded for 25 acceptances into National Exhibitions throughout the UK, he also picked up two selectors Medals in the process; these are awarded by judges for images of outstanding quality, composition and creativity. He finished 2017 requiring just 1 acceptance for the BPE2* but was awarded A Gold Medal for his Lytham 'n' Blues image - a great way to finish the year.
Mid February 2018 and Phil discovered that he has finally gained the BPE2* Crown Award for achieving 50 acceptances into British Photographic Exhibitions. He is continuing on to attain the BPE3* which will require 100 acceptances in total... watch this space!
December 2018 couldn't have finished better for Phil, as he achieved the required 100 exhibition acceptances for the BPE3* accreditation
 November 2019 and Phil has attained the "Distinction" with the PAGB with 15 images that made the required standard.
January 2020 and two more trophies awarded, one for Winning the "Open Projected Digital Image" Competition at Bolton Camera Club and the other for a 6 minute Audio Visual sequence of the Lake District featuring around 30 images.
Thank you for taking the time to visit his site, and I hope you enjoy some of the photographs he has produced. 
Website Last Updated 06/07/2020